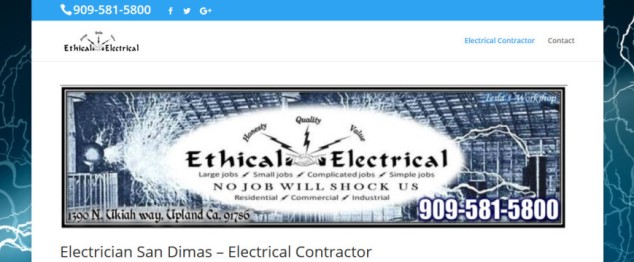 San Dimas CA Electrician
Our Electricians provide all electrical services for your home in all areas of San Dimas. We provide High Voltage or Low Voltage Electrical Services.  All work is provided by our licensed electricians in the State of California.  Head Electrician is Owner Aaron Dominic Portesi who has over 25 years of experience in the electrical trade. All services are provided efficiently with safety as our first priority.
Many of the types of electrical services may include installation or repairs of recessed lighting, landscape lighting, whole house fans, ceiling fans,  smoke detectors, switchgear, transformers, replacing panels, fixing or replacing conduit.  Installing new outlets for any room in your home of business...
Read More